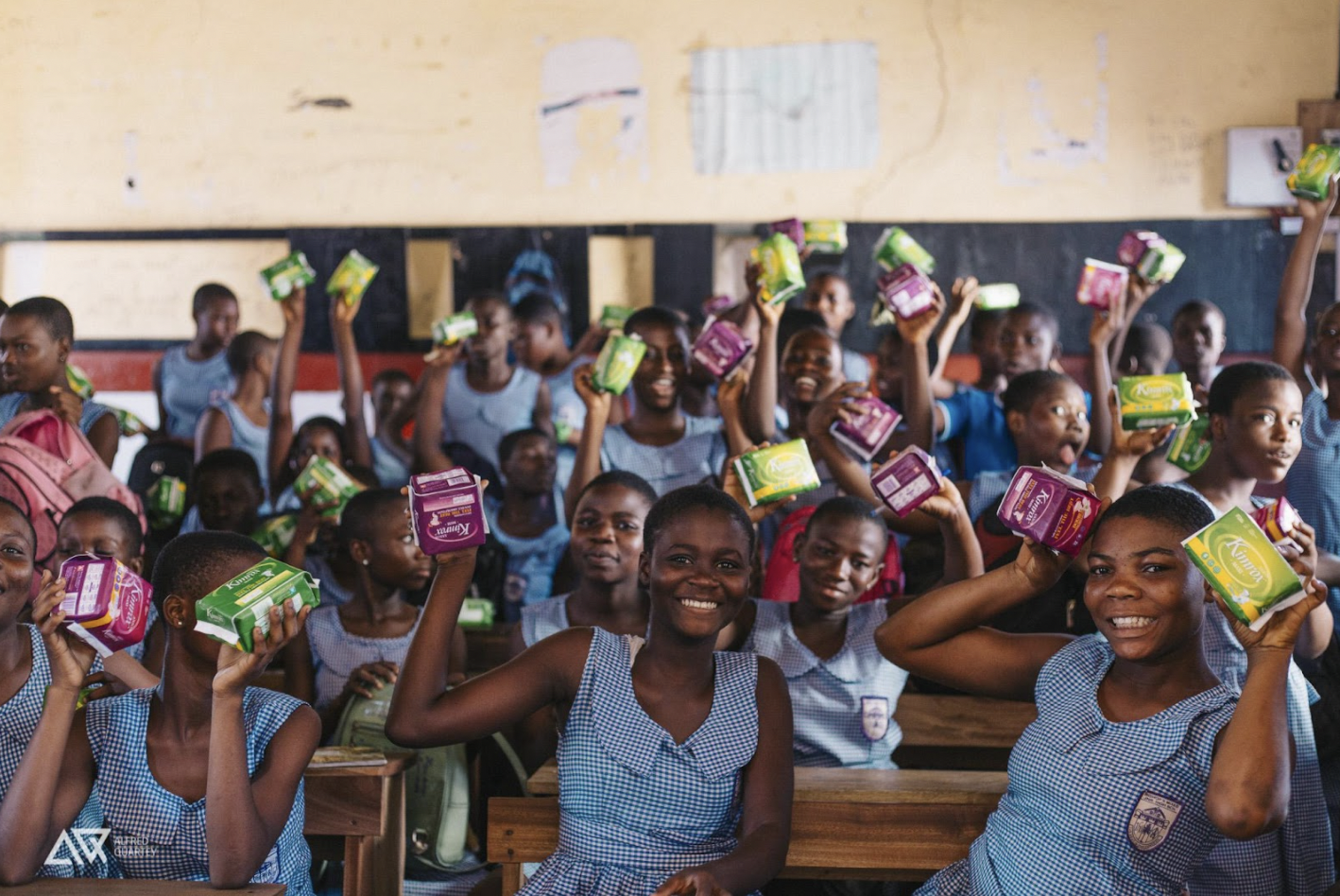 Dignified Girl Project
This project aims at educating young ladies in schools and communities about menstrual hygiene and how they could embrace the changes that occur in their body at that stage.
The project first took place in Jamestown, a suburb of Accra in September, 2018. Girls of "Bishop Mix School" were educated about the menstrual hygiene management and sanitary pads were as well distributed to the girls. 
The boys were not left out. We as well educated them on personal hygiene. 
This project runs all year round with the help of our local and international volunteers.
Dignified Girl Project:
The issue: Many adolescent girls in underdeveloped communities in Ghana do not go to school when they are menstruating. One reason is that they do not have adequate funds to buy sanitary pads, so they stay at home for their period. It is estimated that 11.5 million women in Ghana lack hygiene/sanitation management facilities that adequately separate waste from human contact. A lack of personal hygiene is a serious issue too. Due to the unaffordability of sanitary pads, girls often use old rags to catch the flow of blood. Should young women miss twenty percent of school days in a given year due to a lack of facilities or a lack of information or a lack of sanitary products?
OUR MISSION: Our mission is to provide young girls in underdeveloped communities with proper education on menstrual hygiene and sanitary pads, so they do not have to miss school as a result.
WHAT WE DO: Our goal is to ensure that young girls in underdeveloped communities who are menstruating can attend school. We partner with local and international volunteers to provide education on the best menstrual hygiene practices to these young girls. We have distributed packs of sanitary pads and provided sanitary pads to two schools (Bishop Mixed Schools and Dynamic Devine Academy in Jamestown – Accra. Join us to donate sanitary pads to young girls and educate them on menstrual hygiene management.
JOB DESCRIPTION
-Helping with fundraising activities.
-Running training sessions to educate young girls
-Coordinating and supporting project activities
-Managing budgets for the project
-Logistical arrangements for smooth running of project
-Other administrative and management duties as assigned.