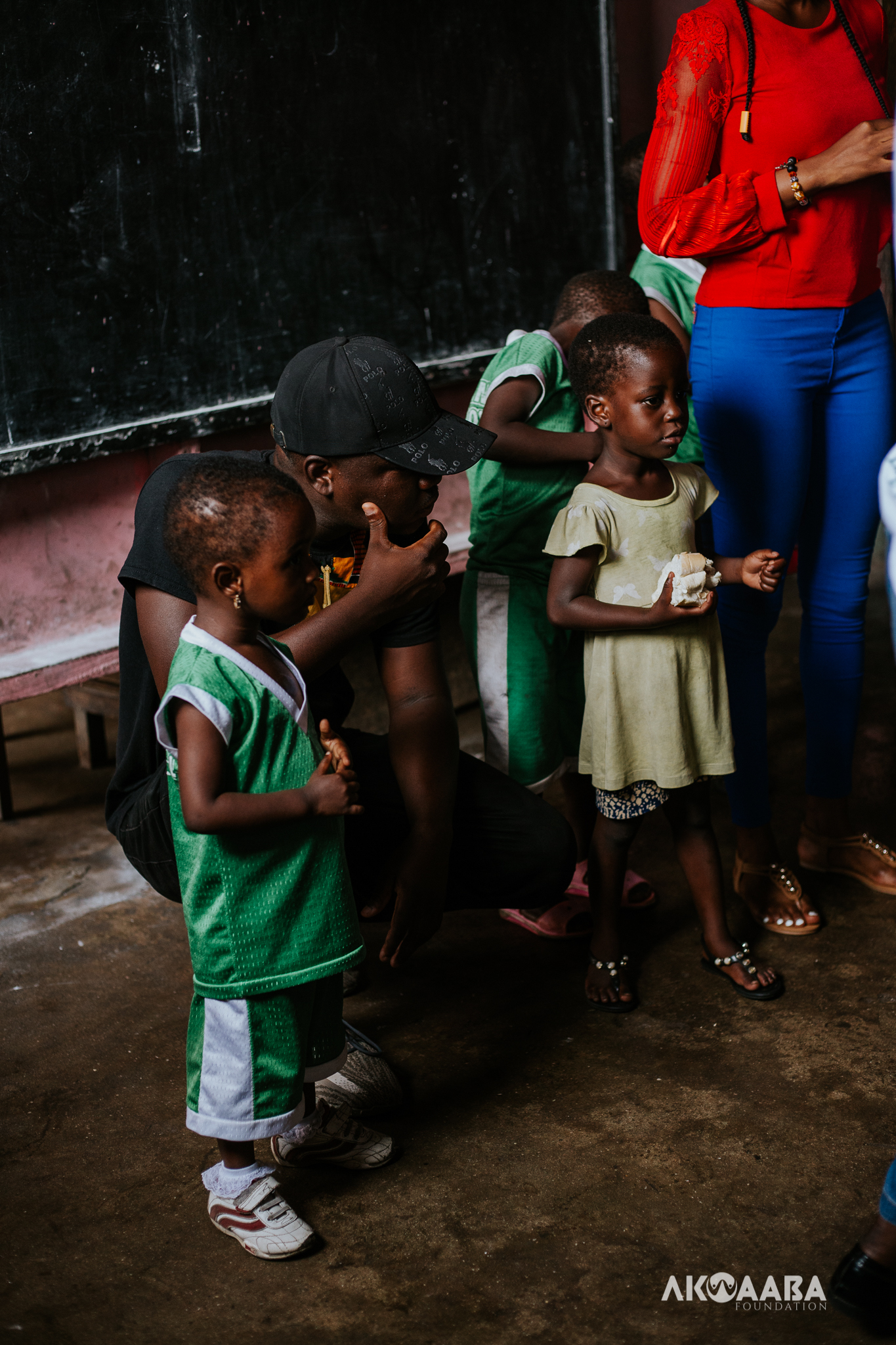 August 16, 2021
Hospitalizations of Americans under 50 have reached new pandemic highs.
Sick patients, the vast majority unvaccinated, are nearly "overrunning" hospitals in parts of the country, federal health officials said on Sunday.,
Daily Coverage Briefing
Aug. 15, 2021Updated Aug. 16, 2021, 10:44 a.m. ETAug. 16, 2021, 10:44 a.m. ET
The decision is temporary because the justices must make a final ruling.
A Florida school board defies the governor's mask ban.Hospitalizations of Americans under 50 have reached new pandemic highs.The U.S. Virgin Islands face their worst surge since the start of the pandemic.Trudeau calls an election in Canada amid a surge of new Covid cases.Doubts, anger and anxiety as another pandemic school year begins.The U.S. is preparing a plan to offer vaccine boosters as early as fall.New York landlords and tenants square off over evictions after Supreme Court ruling.
Students wearing school-required masks at Lamar Elementary School in San Antonio on Thursday.Credit…Matthew Busch for The New York Times
The Texas governor can ban mask mandates, at least for now, after the State Supreme Court on Sunday granted the state's request for an emergency stay of an appellate court ruling that would have allowed mandatory face coverings in schools.
The decision is temporary because the State Supreme Court, whose justices are elected and are currently all Republicans, must make a final ruling.
Late on Friday, after Gov. Greg Abbott's ban suffered at least three legal setbacks, the state's attorney general, Ken Paxton, said he was asking the State Supreme Court to consider Mr. Abbott's policies.
The escalating battle comes as schools around the country open or prepare to, with tens of millions of children under 12 ineligible for vaccination, and as hospitalizations of young people have been increasing amid the spread of the highly transmissible Delta variant.
Some Republicans have cast mask rules as an infringement on parental rights, while many Democrats hold that they are a matter of public health.
The setbacks for Mr. Abbott on Friday were in areas with Democratic leaders, rampant coronavirus cases and rising hospitalizations.
Vaccinations in Texas lag behind those of many other states, and deaths are also rising, though far more slowly than in prior waves, given that the majority of the oldest and most vulnerable residents are now vaccinated.
A state district judge gave Harris County, which includes Houston, and several school districts across the state temporary permission to implement safety measures, including mask mandates.
In San Antonio, the state's Fourth Court of Appeals denied Mr. Abbott's challenge to an earlier ruling upholding a school mask mandate for Bexar County.
Shortly after the San Antonio court issued its ruling, the Fifth Court of Appeals in Dallas denied Mr. Abbott's challenge to a county official's mask mandate for public schools, universities and businesses.
The official who issued that order, Clay Jenkins, praised the ruling. "We should all be together; Team Human v Virus," he wrote on Twitter. "I'll keep following the doctor's advise and work with anyone to beat #COVID19."
On Sunday evening, after the State Supreme Court's decision, Judge Jenkins wrote on Twitter that the court had "narrowly ruled." "We won't stop working with parents, doctors, schools," he continued, "to protect you and intend to win that hearing."
Gov. Ron DeSantis of Florida in Pensacola last year.Credit…Mandel Ngan/Agence France-Presse — Getty Images
The chairwoman of the Broward County School Board in Florida said on Sunday that the district had no choice but to defy Gov. Ron DeSantis's ban on mask mandates.
"We're living out the nightmare of the Covid pandemic, where so many people in our county, including members of our staff and others, are being impacted," said Rosalind Osgood, who heads the school board, on the CBS program "Face the Nation."
Florida's cases are soaring. The state reported a seven-day rolling average of 21,706 new daily cases on Saturday amid the worst surge of the pandemic. Deaths and hospitalizations are spiking, yet the number of tests administered has decreased.
Broward County has lost two teachers and an educational assistant to complications from Covid-19, Dr. Osgood said. The school board imposed a mask mandate for students, staff members and visitors; a doctor's note is required for student exemptions.
"We believe that we have a constitutional obligation to protect the lives of our students and staff," Dr. Osgood said.
After Mr. DeSantis threatened to withhold school funds, the Biden administration stepped in. Officials said they supported the mask mandate and would allow the schools to use funds from pandemic relief measures to replace the salaries.
"It was very encouraging to get the support of the White House during this very, very difficult time that we find ourselves in," Dr. Osgood said.
Educators in Florida are aware of the negative impact of so much time away from in-person schooling for many students, including mental health risks and declining academic performance, she said. That made the mask mandate all the more important, along with on-site testing measures, vaccination access and air filtration.
"We've been working extremely hard to put these in place, and we're not going to risk their lives by allowing it to be optional," Dr. Osgood said.
Other states have imposed similar bans on mask mandates. Recently, the Arkansas governor said he regretted approving such a ban and hamstringing schools' ability to protect students under 12, who cannot yet be vaccinated.
Masha Crawford, a nurse, and Jocelyn Carrillo, a nursing student, cared for a 44-year-old patient in the I.C.U. at Providence St. John's Health Center in Santa Monica, Calif., in July. The patient died four days later.Credit…Isadora Kosofsky for The New York Times
A lagging vaccination campaign and the spread of the highly contagious Delta variant are driving a surge in Covid-19 hospitalizations in the United States.
Among Americans under age 50, average daily hospital admissions have hit a pandemic high, according to the latest data from the Centers for Disease Control and Prevention.
"We're seeing a lot of people get seriously ill," Dr. Anthony S. Fauci, the Biden administration's lead adviser on the pandemic, said on the CBS program "Face the Nation" on Sunday. "The hospitalizations are on the brink of actually overrunning the hospitals, particularly intensive care units."
The trend is particularly notable among children and younger adults. From Aug. 5 to Aug. 11, 263 children were admitted to hospitals every day, on average, compared with 217 in early January, the last peak. Average daily admissions also rose to a record among 18- to 49-year-olds, according to the C.D.C.
Gov. Kate Brown of Oregon has called in at least 500 National Guard troops to help hospitals cope with a flood of coronavirus patients as the state faces its largest wave of infections in the pandemic.
The Delta variant now accounts for more than 83 percent of new infections in the United States. Roughly 129,000 new cases are reported each day, a 65 percent increase from two weeks ago, according to a database maintained by The New York Times.
"This is going very steeply upward with no signs of having peaked out," Dr. Francis Collins, director of the National Institutes of Health, said on "Fox News Sunday." "So I will be surprised if we don't cross 200,000 cases a day in the next couple of weeks."
Hospitalizations are increasing in every age group. From Aug. 5 to Aug. 11, the average number of daily hospital admissions was roughly 20 percent to 30 percent higher, for all age groups, than during the previous week.
But among adults ages 50 and older, who are at highest risk for severe disease but the most likely to be vaccinated, new hospital admissions remain below previous pandemic peaks. Among Americans who are 70 or older, hospital admissions are 65 percent lower than they were in early January, according to the C.D.C.
The vaccines remain effective against the Delta variant and provide powerful protection against severe disease and death. Half of Americans have been fully vaccinated, but rates vary significantly by location and age.
Just 47 percent of 12- to 17-year-olds have gotten at least one shot, compared with 67 percent of 18- to 64-year-olds and 91 percent of people who are 65 or older. Children under 12 are not yet eligible for the vaccines.
Representative Steve Scalise of Louisiana, the second-highest-ranking Republican in the House, said on Sunday that "hospitals having overloaded capacity are the biggest concern" in his state.
Louisiana has one of the lowest vaccination rates in the country, with less than half of all adults fully vaccinated. "I have high confidence in this vaccination," Mr. Scalise said. "It's safe and effective, and I think we ought to be encouraging more people to do it, but again, not shaming people who haven't."
Mr. Scalise received his first dose of the Pfizer vaccine less than a month ago, and had previously blamed President Biden for vaccine hesitancy among Americans.
It is not yet clear whether Delta causes more severe disease than other variants. Several studies — in Canada, Scotland and Singapore — have suggested that it might, though the research is preliminary. Some doctors on the front lines have reported that the variant seems to be making young adults "sicker, quicker."
But the variant is driving a surge in new infections, especially in areas and among populations in which vaccination rates are low. More than 95 percent of hospitalized Covid-19 patients are unvaccinated, health officials have said.
"All of this is entirely predictable and yet, on the other hand, entirely preventable," Dr. Fauci said. "We've got to get people vaccinated. We have about 90 million people who are eligible to be vaccinated who are not vaccinated, and that's very highly concentrated in the Southern states."
Increasing vaccination rates among those who are eligible can help protect young children who do not yet qualify for the shots, Dr. Collins said.
Both Dr. Fauci and Dr. Collins also said that while face masks had become controversial, they were a key public health tool that could help slow the spread of the virus.
"This mask that I'm holding has somehow become a symbol that it never should have been," Dr. Collins said. "This is basically just a lifesaving medical device, and somehow it's now being seen as an invasion of your personal liberty."
Chris Cameron contributed reporting from Washington.
Coronavirus testing in February in Charlotte Amalie, the capital of the U.S. Virgin Islands.Credit…Gabby Jones for The New York Times
As coronavirus cases and hospitalizations rise across the country, some areas with low vaccination rates have been hit hard, like Louisiana, Florida and Mississippi.
The same is true for the U.S. Virgin Islands, where only about a third of residents are vaccinated. In recent days, the islands have seen their highest numbers of confirmed cases and hospitalizations since the start of the pandemic.
The islands, a popular tourist destination with a year-round population of about 106,000, are now in the top 20 U.S. states and territories for cases per capita, according to a New York Times database.
Active cases have been ticking up for weeks, rising from around 60 at the beginning of July to a high of 401 on Friday, according to data from the islands' Department of Health. Before this summer's surge, the highest number of active cases was 295, reported nearly a year ago. Only 37 percent of the population was fully vaccinated as of Saturday, trailing every state but Mississippi and Alabama, according to federal data.
Richard Motta Jr., communications director for the territory's governor, Albert Bryan Jr., said in a telephone interview early last week that there were 26 Covid hospitalizations, more than at any time since the pandemic response on the islands began in March 2020.
Mr. Motta attributed the lagging vaccination rate to misinformation, a segment of the islands' population that is deeply suspicious of vaccines and the fact that the shots are not yet fully approved but are being administered under emergency use authorizations.
The islands have set up a lottery to incentivize vaccinations, Mr. Motta said, and shots or regular testing are required for the roughly 6,000 government employees, the staff members at the territory's hospitals. Vaccines are mandatory for most on-campus students and staff at the University of the Virgin Islands, as well.
The islands made vaccines available to all adults when much of the country still limited them to high-risk groups, leading some Americans to visit in order to be inoculated.
All deaths and hospitalizations recorded in the islands involve unvaccinated people, Mr. Motta said, and the few documented breakthrough infections were not serious — more evidence that vaccines offer high protection from the worst outcomes.
The islands have stricter precautions than much of the mainland, including an indoor mask mandate, social distancing rules and a curfew on beaches and businesses.
Schools, which just reopened, are fully remote, and will stay that way at least until September, Mr. Motta said.
The islands normally draw as many as 2,000 visitors a day, Mr. Motta said, but when cases were climbing in the summer of 2020, the islands banned new hotel reservations. Tourism has since roared back; some airlines introduced new flights there this spring.
Regardless of vaccination status, visitors ages 5 and older have to post proof on an online travel portal of a negative coronavirus test taken no more than five days before arrival. Mr. Motta said that one dozen to two dozen people had falsified tests, and that some were arrested.
The British Virgin Islands, a territory that is only a few miles away from the U.S. Virgin Islands by ferry, virtually shut down its waterways to inbound international travelers until April. The territory also saw a surge in cases that has only recently begun to subside.
Both island territories escaped Tropical Depression Fred largely unscathed, but the hurricane season runs through November. A natural disaster could greatly complicate their pandemic prospects, a point made last week by President Biden, who said that getting vaccinated was a vital part of preparing for hurricane season.
"If you wind up having to evacuate, if you wind up having to stay in a shelter," Mr. Biden said, "you don't want to add Covid-19 to the list of dangers that you're going to be confronting."
Correction:
Aug. 15, 2021
An earlier version of this article misstated the vaccine requirements at the University of the Virgin Islands. It does not allow regular testing instead of vaccination, and vaccines are mandatory for most on-campus students and staff.
Prime Minister Justin Trudeau of Canada, with his wife Sophie Gregoire and their children, arrived at Rideau Hall in Ottawa on Sunday to discuss an election with Mary Simon, the governor general.Credit…Blair Gable/Reuters
OTTAWA — Prime Minister Justin Trudeau met with Canada's governor general on Sunday morning and set the country on a path to an election on Sept. 20. The move had been widely anticipated and signaled his confidence that voters would return him to power after three consecutive campaigns.
The election will come less than two years after the previous vote and at a time when coronavirus cases are rising in many parts of the country, leading health officials to declare that a fourth wave is underway. Mr. Trudeau could have waited until 2024 to call an election.
For several weeks, Mr. Trudeau, prominent members of his cabinet and the leaders of the main opposition parties have been making campaign-style appearances across Canada. Throughout the summer, several politicians have announced their retirements, signaling that a vote was looming.
While campaigning recently, Erin O'Toole, the Conservative leader, and Jagmeet Singh, who leads the left-of-center New Democratic Party, condemned the idea of an election during the pandemic as dangerous, although provincial governments from both of their parties have held votes amid the health crisis.
The opposition leaders also characterized an early vote as an unnecessary play by Mr. Trudeau to help his Liberal Party secure a majority in the House of Commons, something it was denied in 2019.
Canadian political observers widely agree that Mr. Trudeau, 49, is gambling that his government's generally well-received handling of the pandemic — Canada is on the verge of having the highest vaccination rate in the world — will translate into political success if an election is held soon.
All major Canadian polls put Mr. Trudeau's party ahead of the Conservatives, but Mr. Trudeau's hoped-for parliamentary majority is not a sure thing. Much has changed for him politically since he promised "sunny ways" when the Liberal Party he helmed unexpectedly defeated the Conservatives in 2015.
Protesters rallied for and against mask mandates outside the Cobb County School District headquarters in Marietta, Ga., on Thursday.Credit…Audra Melton for The New York Times
It was supposed to be a new school year, a fresh start with relative normalcy. Instead, it has turned into a politicized, anxiety-provoking experience for many parents, students and educators.
This is the third academic year disrupted by the coronavirus pandemic. And while there is now broad, bipartisan support for classrooms to be open five days a week, that was based on reassuring evidence from last year that the coronavirus did not spread widely inside schools.
The surge in the Delta variant has introduced new uncertainty. Across the United States, there have been more than twice as many daily virus cases this week as there were one year ago.
But it is unclear whether the Delta variant presents more danger in U.S. schools than previous forms of the virus. "Essentially, a year later, we're in much the same place we were in last year with the challenge of keeping children safe," said Raymond C. Hart, executive director of the Council of the Great City Schools, a coalition of urban districts.
Cobb County, in the Atlanta suburbs, may be a glimpse of what's to come.
Virus cases in the county, as of Friday, had risen by 76 percent in the last 14 days. But the school district has chosen not to have a mask mandate, and in the first two weeks of school, which began on Aug. 2, the district reported more than 700 coronavirus cases among students and staff members. (Overall enrollment is 110,000.)
On Wednesday, the entire fifth grade at East Side Elementary School in Marietta was sent home because so many children had tested positive for the virus. At Walton High School, Holly Golden Simmel's son, a junior, was exposed to the virus twice on his first day, in homeroom and in a science class. On the third day, he was exposed yet again.
But he could still go to school, under the district's policy, as long as he was asymptomatic and wore a mask for 10 days. Other students could remain unmasked.
"I was incredulous," Ms. Golden Simmel said. "This is a disaster in the making."
On Thursday evening, there were protests outside the Cobb County district's offices in Marietta. Ms. Simmel and nearly 100 other parents — who want masks in schools and blame the superintendent for the lack of a mandate — clashed with a few who do not.
Nationally, 62 percent of parents support masking requirements for unvaccinated students and school personnel, according to a poll from the Kaiser Family Foundation. But in an indication of how politicized the debate remains, more than two-thirds of Republican parents oppose school mask mandates.
And nine states, led by Republican governors or legislative majorities, have banned school mask mandates, according to research from the Center on Reinventing Public Education, a think tank.
The next big debate may be about vaccine mandates, especially for teachers and school personnel. Some liberal-leaning cities, like Los Angeles and Chicago, are requiring all school staff members to be vaccinated. New York is planning to offer teachers the choice between vaccination and weekly testing.
But a quarter of states, generally those that lean conservative, have banned vaccine mandates for public employees like teachers and school staff members, according to the Center on Reinventing Public Education.
Leaders of the national teachers' unions, the National Education Association and the American Federation of Teachers, said in recent days that they supported vaccine mandates for their members.
As New York rises from its slumber, it's clear this isn't just any morning. There's Stephen Colbert, emerging onto a rooftop, and Peppermint, a drag performer, strolling on a bridge in glittering heels. On the Lower East Side, Sara Bareilles is sitting in a cafe, but she has something on her mind, so she's not touching her lox bagel.
"Some folks like to get away," she croons, "take a holiday from the neighborhood."
That's the opening line of Billy Joel's 1976 song "New York State of Mind."
Some of New York's most recognizable entertainers follow Ms. Bareilles, as they take turns singing, dancing and playing instruments in a music video that was released on Sunday in an effort to uplift the city as it recovers from the pandemic.
"New York State of Mind," with its lyrics about the Hudson River, Greyhound buses and this newspaper, is a fixture in any situation in which New York spirit is required. It has been invoked in hard times over the years, from the city's fiscal crisis in the 1970s to the aftermath of 9/11.
As the city emerges from the darkest days of the pandemic, the volunteer organization behind the video, NYCNext, hopes the cover will remind New Yorkers of the vibrancy of their city, said Tom Kitt, a Pulitzer Prize- and Tony Award-winning composer who helped produce the video.
Suzanne Vega performs inside Tom's Restaurant, the Morningside Heights establishment she helped make famous with "Tom's Diner." The Broadway performer Jerry Dixon and the comedian Mario Cantone sing in front of the fountain at Grand Army Plaza in Brooklyn. The actress LaChanze belts a bridge on the roof of the Steinway & Sons factory in Queens, where the pianist Chloe Flower delivers a soaring arpeggio.
Ms. Flower spent a year cooped up in her apartment during the pandemic, so she said she was thrilled about performing in the video. "To be a New Yorker and to be shooting that specific song, I thought I was going to cry during shooting," Ms. Flower said in an interview. "It was so moving."
A man waiting to receive his second shot of a vaccine. The first booster shots would most likely go to nursing home residents and health care workers.Credit…Christopher Occhicone for The New York Times
With a stockpile of at least 100 million doses at the ready, Biden administration officials are developing a plan to start offering Covid-19 booster shots to some Americans as early as this fall, even as researchers continue to hotly debate whether extra shots are needed, according to people familiar with the effort.
The first boosters are likely to go to nursing home residents and health care workers, followed by other older people who were near the front of the line when vaccinations began last year. Officials envision giving people the same vaccine they originally received. They have discussed starting the effort in October but have not settled on a timetable.
While many outside experts argue there is no proof yet that the vaccines' high level of protection against severe disease and hospitalization is waning in the United States, administration officials say they cannot afford to put off figuring out the logistics of providing boosters to millions of people. The spotty nature of the nation's disease-reporting network makes the question of timing even trickier.
The effort comes as the nation is gripped by a virus wave driven by the more contagious Delta variant. Hospitals in states like Texas, Louisiana and Mississippi are again swamped with patients, the vast majority of them unvaccinated.
The administration is also carefully watching Israel, where some data suggests an uptick in severe disease among older adults who received the Pfizer-BioNTech vaccine early in that nation's campaign, according to people who have reviewed it. Some officials are concerned that even if a decline in protection merely results in mild or asymptomatic infections, those infected could still spread the virus and prolong the pandemic.
Any booster policy decision is fraught, officials said, because the administration does not want to undermine public confidence in what have proved to be powerfully effective vaccines. Nor does it want to overvaccinate Americans when many other countries have yet to even begin vaccination campaigns in earnest, increasing the threat of dangerous new variants that could spread to the United States and evade the vaccines.
Benjamin Mueller and Noah Weiland contributed reporting. Kitty Bennett contributed research.
Demonstrators called for the expansion of New York's eviction moratorium on Wednesday, but a day later it was partly blocked by the Supreme Court.Credit…Ed Jones/Agence France-Presse — Getty Images
A Supreme Court ruling last week blocking part of an eviction moratorium in New York State has given a glimmer of hope to struggling landlords, but has fanned fears among financially unstable tenants.
The ruling means that landlords will be able to bring tenants to court and allow a judge to decide whether an eviction is warranted. It took aim at a provision of the New York State moratorium, which was enacted last year and is set to expire on Aug. 31, that barred evictions of tenants who file a form declaring economic hardship, rather than providing evidence in court.
There is speculation that Lt. Gov. Kathy Hochul, who is set to become New York's next governor after Gov. Andrew Cuomo leaves office amid a sexual harassment scandal, may push for new protections. In a statement on Thursday, she promised to "strengthen the eviction moratorium legislation."
More than 830,000 households in New York State, a majority of them in New York City, are behind on rent, according to an analysis of census data by the National Equity Atlas, a research group associated with the University of Southern California.
But a $2 billion rental assistance program aimed at helping tenants pay their landlords has given funds to fewer than 5 percent of applicants since its start in June.
With the Supreme Court ruling, New York landlords could technically start filing suits immediately to evict tenants, although it takes two weeks between sending a notice and executing an eviction. But the order does not block a tenant's ability to mount a so-called hardship defense.
Randy M. Mastro, a lawyer for the landlords who had challenged the law, said that "both tenants and landlords suffered from the pandemic, and this gives a level playing field, as a matter of fairness, so that both sides can be heard in court." Lawyers said the ruling essentially allows housing courts to operate as they used to before the pandemic.
A federal moratorium on evictions in areas of high transmission, renewed this month by the Centers for Disease Control and Prevention, offers some protection to tenants but does not prevent landlords from taking them to court. That moratorium is set to expire on Oct. 3.
Covid-19 vaccines being prepared near Paris in April.Credit…Dmitry Kostyukov for The New York Times
As the Delta variant rages around the world, a heated debate has arisen over whether public health officials should recommend booster shots.
On one side are global health officials who contend that available vaccines would be better used to inoculate high-risk people in poor nations where few have gotten the shots.
On the other are leaders and health officials in wealthier countries, who are setting aside doses for more vulnerable people who may need additional doses to protect them from the virus.
Biden administration officials have already begun developing a plan that would roll out third shots of the Pfizer and Moderna vaccines as early as this fall, saying the logistics are too complicated to wait for scientific certainty that the extra doses are really needed.
Full vaccination is highly effective at protecting against severe disease caused by the virus, and it is not yet clear how soon additional doses might be necessary for certain groups. Some vaccines require boosters to remain highly protective.
In the United States, federal officials last week authorized a third shot of the Pfizer and Moderna vaccines for people with compromised immune systems because of organ transplants, chemotherapy or other medical conditions.
But officials at the Food and Drug Administration and the Centers for Disease Control and Prevention have said that authorizing third doses for immunocompromised people was a separate issue from whether booster doses were needed for the rest of the population.
Pfizer has pushed for swift authorization of third doses, but U.S. officials said in July that they would need more data, possibly months' worth, before they could answer the question.
Some individuals are taking matters into their own hands. Just over a million people who received a two-dose vaccine in the United States have already received a third dose, Dr. Kathleen Dooling, a C.D.C. official, said on Friday. It was not clear how many were immunosuppressed.
Some nations, including France, Germany and Israel, have authorized booster shots for older people. Israel said on Friday that it was lowering the age of eligibility for a third dose to 50.
Officials from the World Health Organization argue fiercely that booster programs will further deprive lower-income countries of desperately needed vaccines.
Leaving large swaths of the world unvaccinated, W.H.O. officials say, is wasteful, shortsighted and gives the virus enormous latitude to mutate into potentially more transmissible or virulent variants.
International vaccine distribution has been wildly unequal. Many countries in North America and Europe have at least partially vaccinated more than half of their populations, compared with barely more than 4 percent of Africa's population, according to the Our World in Data project at Oxford University.
At a briefing this month, the W.H.O.'s director general, Dr. Tedros Adhanom Ghebreyesus, called for richer countries to stop giving third doses until the end of September. "We cannot — and we should not — accept countries that have already used most of the global supply of vaccines using even more of it, while the world's most vulnerable people remain unprotected," he said.
In an essay in the British newspaper The Guardian on Friday, Andrew Pollard, the director of the Oxford Vaccine Group at the University of Oxford, and Seth Berkley, the chief executive of Gavi, a global vaccine alliance, said that there was not enough evidence yet to enable a decision on boosters.
"Large-scale boosting in one rich country would send a signal around the world that boosters are needed everywhere," they wrote. "This will suck many vaccine doses out of the system, and many more people will die because they never even had a chance to get a single dose."
Taipei, the capital of Taiwan, in June. There are fewer than 10 locally transmitted cases a day on the island, which has favored a less heavy-handed approach than in China.Credit…Ann Wang/Reuters
The most popular YouTube shows in Taiwan are pop music videos, clips of video gamers and, in recent months, the health minister's daily updates on the coronavirus.
The briefings by the health minister, Chen Shih-chung, in which he and other officials take questions from the public about the island's latest virus efforts, have become a hit, with hundreds of thousands of people tuning in each afternoon. The local edition of GQ called him a "minister of steel." He uses infographics and memes, including one of a Health Ministry worker's dog, to convey news about cases in Taiwan and how members of the public can stay vigilant.
Taiwan, where there are fewer than 10 locally transmitted cases a day, has favored a less heavy-handed approach than in China, instead raising awareness through public health campaigns, like the daily briefing. Masks are required in public spaces, and people typically abide by social-distancing rules when they go hiking, running, or even to swimming pools.
Through most of the pandemic, Taiwan has thrived as a bubble of normalcy and has mostly avoided strict lockdowns by imposing rigorous contact tracing and quarantines for foreign visitors.
When it faced a surge of cases in May, rather than forcing mass testing and complete lockdowns like the Chinese government did, the Taiwanese government kept offices and shops open and kept public transportation running, but at lower capacity. In recent weeks, those restrictions have lifted, with indoor dining, gyms and tourism sites opening, but many people have stayed home except for essential activities out of concern about another wave.
As of Monday, around 39 percent of Taiwan's 23.5 million residents have received at least one dose of a vaccine, according to a New York Times tracker, and a locally developed vaccine will be available starting next week.
China, which claims the self-ruling democracy as its territory, has been more forceful in response to recent flare-ups of cases driven by the more contagious Delta variant. Beijing has punished dozens of officials, saying that they mishandled local outbreaks, and has rejected suggestions that it abandon its "zero case" policy.
A local government in the southern Chinese province of Yunnan closed all roads leaving the city after three new locally transmitted cases were reported there last month. In hard-hit eastern cities, including Nanjing and Yangzhou, the authorities have conducted at least seven rounds of mass testing and residents have been ordered to stay home.